Gurukanth Desai is India's answer to Howard Roark. His story is a classic rags-to-riches tale, centered around an ambitious iconoclast who dared to tread on the path less taken, to the chagrin of his father. He was told not to dream, because dreams never come true. Undeterred, he ignored that advice and as an aged gentleman, reflecting on his life and the choices he made, he holds no regrets.
Mani Ratnam's Guru is a fictionalized account loosely based on the life of Dhirubai Ambani, the founder of Reliance Industries, the largest publicly-traded company in India. The opening scenes of the film are set in a bucolic Gujurati village in 1951. After failing his exams, Gurukanth announces to his father his decision of accepting a job in Istanbul. After his initial berating, Gurukanth's father reluctantly gives his blessing to his son, sending him off across the Arabian Sea. In Istanbul, Gurukanth, played by Abhishek Bachchan, enters the spice trade, where he makes a respectable salary, of which he spends on partying it up with Mallika Sherawat, the token item girl.
Some time later, Gurukanth is offered a promotion by his supervisor. So, in between dry-humping belly dancers and making bank, life in Istanbul was going quite well for Gurukanth. However, Gurukanth politely refused the promotion. He was determined to become an self-employed entrepreneur. And therefore, he would leave Turkey and return to India.
Upon returning to his beloved village, Gurukanth reunites with his childhood friend, Jignesh, played by Arya Babbar. Gurukanth and Jignesh mull over their plans to make their mark in the business world. They resolve to relocate to Bombay, the big city itself, and establish themselves there. Gurukanth marries Jignesh's sister, Sujata, mainly for her dowry (hey, gotta get that money!). The three leave their village and embark on a new life in Bombay.
Upon arriving in Bombay, Gurukanth and Jignesh are blindsided by the harsh reality of the business world. The two discovered that they were in the cruel hands of a byzantine bureaucracy. As a struggling businessman, Gurukanth sought refuge and support from Manik Dasgupta, the elderly editor of the newspaper, Swathantra, whom Gurukanth affectionately called "Nanaji" (grandfather).
In Bombay, Gurukanth and Jignesh establish Shakti Corporation, an import-export business. Gurukanths learns early on that the only way to achieve success in the Bombay business world was to be ruthless and crafty. He resorted to smuggling machine parts for manufacturing while evading taxation. He illegally created goods. And he manupulated stocks and participated in inside trading to churn a substantial profit.
Gurukanth's vicious ambition alienated Jignesh, who felt that Gurukanth was becoming a egomaniac while being pushed into the sidelined. Eventually, Jignesh cut ties with Gurukanth and returned to his home village. In addition, Manik Dasgupta also turned against Gurukanth, after becoming aware of his cruel and manipulative business practices, which directly conflicted with his ideals and convictions. Gurukanth is eventually indicted by the state court for his corrupt business practices. In front of the courtroom, the only person to stand beside him is his wife, Sujata, who assertively informs the judges that she and her husband are "50% partners" and wherever he goes, she will follow. Gurukanth's battle with the court and the subsequent aftermath forms the rest of the story.
Throughout the film, Mani Ratnam successfully manages to strike a balance between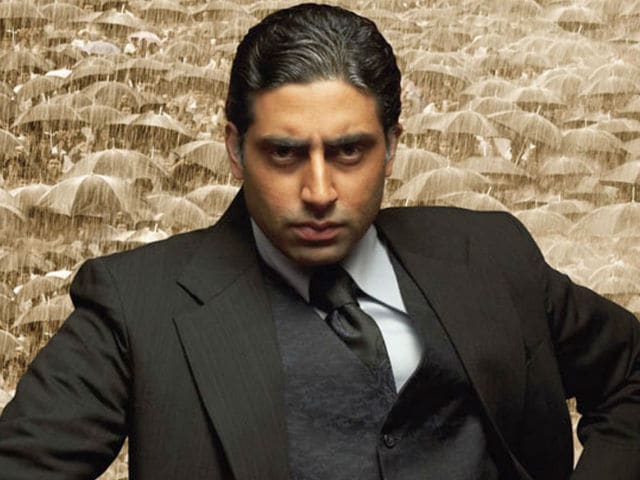 celebrating its protagonist's ambition, shrewdness and undeterred zeal while exposing his deception, ruthlessness and cunning. While the film justifies Gurukanth's morally questionable actions by evoking the machivellian, "I-did-what-I-had-to-do" trope, it doesn't shy away from the fact that Gurukanth made his fortune through sheer manipulation, at the cost of his close relationships.
Through his film, Mani Ratnam defends the lead character by indicting India's "License Raj" policies, which were enacted from 1947 to the early 1990's. Following Independence, the Nehru Administration implemented a planned economy where almost all sectors of the economy were controlled by the state. Under these policies, business licenses were given to a selected few and up to eighty governmental agencies had to be satisfied before private companies could manufacture a product.
The new system was a major headache for aspiring entrepreneurs in India. In fact, the esteemed independence activist and statesmen, Chakravarthi Rajagopalachari, coined the term "License Raj", sarcastically implying that India was no better off than it was under the "British Raj".
Gurukanth Desai was a simple villager who journeyed to Bombay, hoping to revel in fortune. However, he discovered that there were more barriers than he anticipated. If he played by the rules, he was never going to fulfill his dream. Therefore, Gurukanth did what so many businessmen did during the License Raj era. He resorted to corruption and bribery. As he passionately stated in his final speech before the court, "I kicked doors when I needed to kick them and I saluted those whom I needed to salute".
Gurukanth was no angel. The film clearly depicts him as a crafty opportunist. While he and Sujata formed an endearing, life-long bond throughout their marriage, we shouldn't ignore that fact that he originally married for a dowry package, which he planned to invest in his business. Whether it be Jignesh, Manik Dasgupta, or even Sujata, Gurukanth utilizes people as tools to achieve his own goals, without any regard for their sentiments. Gurukanth is not a sociopath. However, India's hyper-bureaucratic business world engendered a morally-grey environment that convinced Gurukanth to be sly and vicious, at the expense of his empathy, loyalty to loved ones, and allegiance to the law.
Mani Ratnam's Guru succeeds in demonstrating the lengths a simple man will go to fulfill his dreams, despite the innumerable obstacles he's forced to jump over. Abhishek Bachchan proved himself to be a incredible performer, able to live up to his father's legacy. His performance as Gurukanth Desai was moving as it was electrifying. I would highly recommend this movie.
.